The ICBI houses 8 laboratories and adjacent offices on the 5th floor of Noyes Research Building on the IU Health Methodist Hospital campus. Scientific office and laboratory space totals 13,000 sq ft. Each laboratory is approximately 425-450 sq ft. with access to roughly 2500 sq ft. of additional common research areas, a walk-in cold room, a tissue culture room, a microscope room, and a room for flow cytometry. 
All laboratories are equipped with computers for equipment operation, graphics processing, and data storage. Computers and related equipment are maintained and updated by the Information Systems (IS) Department of IU Health.
Equipment in the laboratory
May include the following:
Externally vented fume hoods

 

Corning pH meter, macro and micro balances
Various sizes of water baths, vacuum oven

 

Heating blocks, orbital and rocking shakers

 

Hot/stirrer plates

 

Vortex mixers

 

Tissue homogenizer, and bath sonicator
Biological safety cabinets

 

Class II, refrigeration units

 

-20ºC and -80ºC freezers

 

CO2 and Isotemp incubators

 

Bacterial shaker incubator

 

Power supplies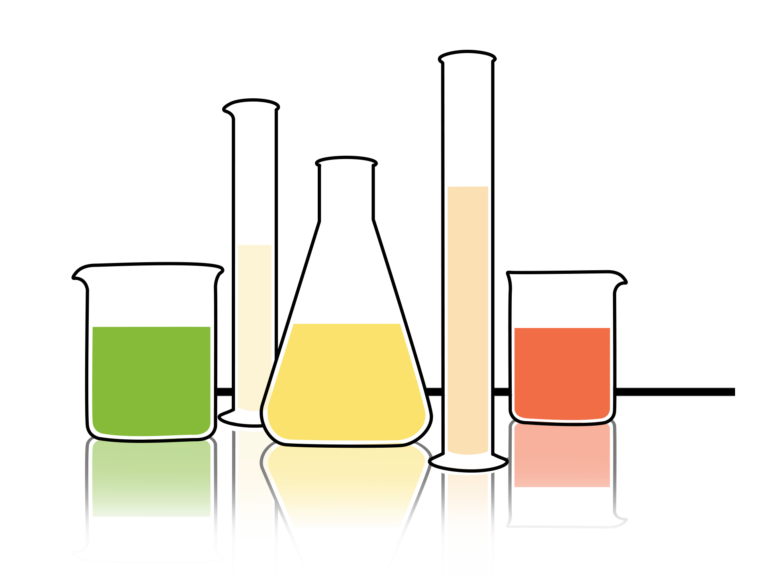 Companies have access to equipment in the common research areas.
Beckman table top temp controlled centrifuges

Eppendorf refrigerated microcentrifuge
Leica DMRB upright fluorescent microscope
Leica DMI 4000B inverted fluorescent

 

scope
Leica Orthoplan 2 upright microscope
Numerous upright, inverted & dissecting microscopes for non-fluorescent work
Becton Dickinson FACSCalibur flow cytometer
Shimadzu gas chromatography – GC-2010
Shimadzu GC-MS – QP2010 SE
Shimadzu HPLC LC-20AT
Perkin Elmer luminescence counter

 

Shimadzu BioSpec 1601 spectrophotometer
Molecular Devices Lmax spectrophotometer
Stratagene UV Stratalinker 1800
Three conference rooms are conveniently located on the same floor as the laboratories and offices.
Video conference equipment, table seating for 8
Video conference equipment,
table seating for 11, additional seating for 12
No video or audio capabilities, no conference table,
seating for 4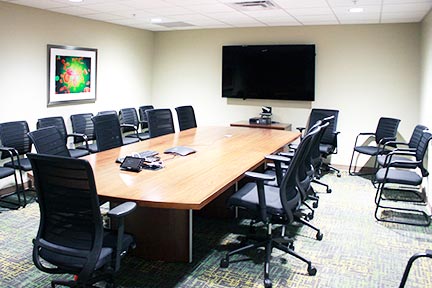 Separate dedicated office space (115 sq ft per office), with both wired and wi-fi Internet access, is located on the same floor as the laboratory. Public wi-fi is accessible through IU Health, but a secured network can be arranged. A shared printer/scanner/fax is also provided in the office area. Researchers and service cores at Indiana University Purdue University at Indianapolis (IUPUI) are accessible from the offices by a short ride on the IU Health shuttle.
A common lounge area is available for use by staff and guests. Coffee is provided as well as a microwave and refrigerator.